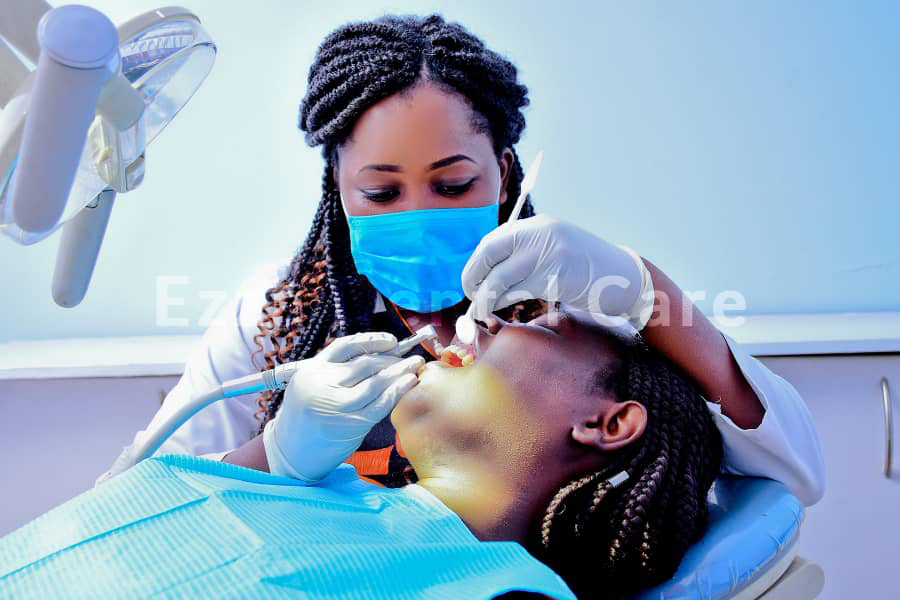 This is the removal of teeth which have become un-restorable through tooth decay or dental trauma. At Ezza Dental Care, we'll offer a wide range of options to save your tooth using restorative procedures. However if the tooth is beyond restoration, we extract it in a comfortable and painless procedure to restore your smile.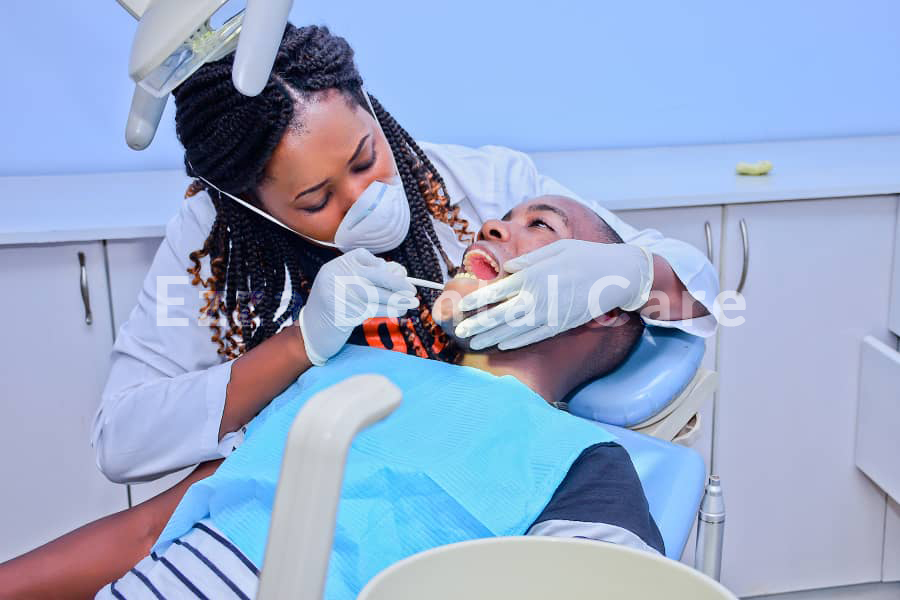 Fillings is a restorative procedure for damaged teeth. Teeth are damaged by tooth decay, cracks or fractures. Fillings are materials inserted into the damaged tooth to restore its original shape and function. At Ezza Dental Care, we create a comfortable experience for our patients to ensure we restore their natural bite.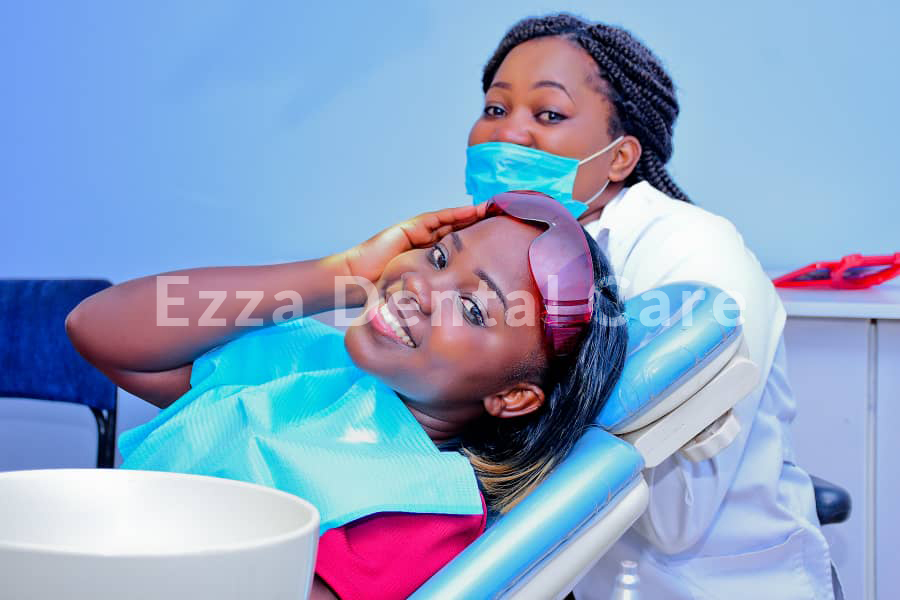 This is professional cleaning that carefully reaches below the gum line to remove plaque build-up and stains commonly used to address gum disease. The health of your teeth and gums depends on a healthy bite and a mouth free of infection. Ezza Dental Care makes your dental hygiene visits pleasant while maximising your preventative care.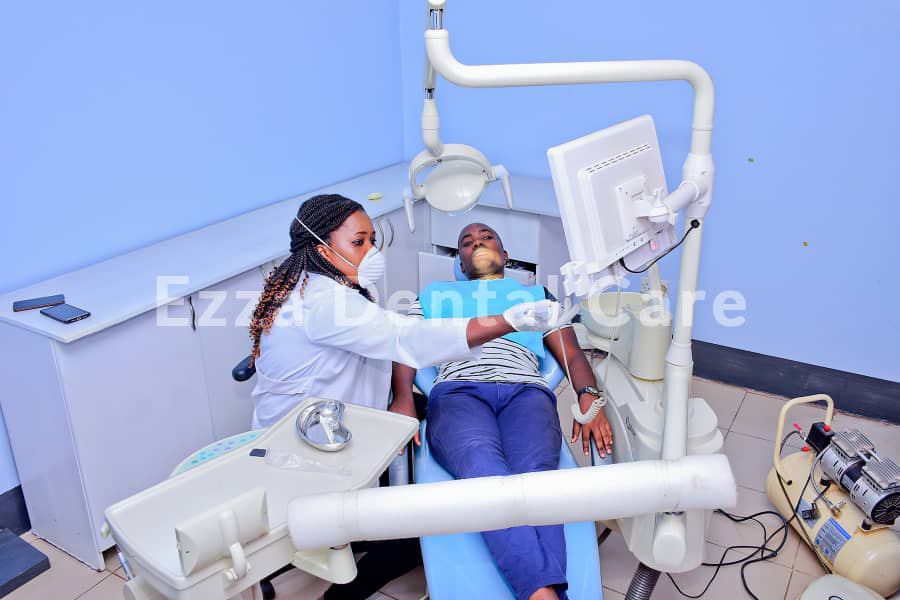 Root canal therapy
(Endodotic therapy)
This involves removal of nerves from the tooth pulp to permanently relieve pain and protect the tooth from future infections. Ezza Dental Care performs endodontics when a tooth becomes abscessed, infected and/or is severely painful. As a benefit to patients, our schedule always allows emergency dental care for patients needing endodontic treatment.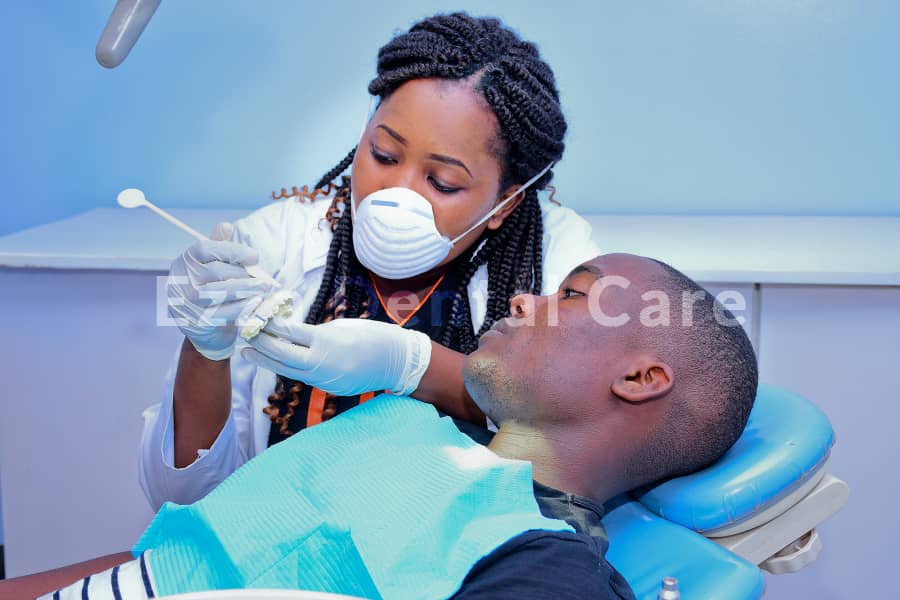 Crowns are used to improve the strength and appearance of teeth. These are placed over discoloured or badly shaped teeth and teeth with a large cavity. At Ezza Dental Care, crowns are created with incredible detail. Every tooth is different, so every crown needs to incorporate just the right structure in order to blend in with your surrounding teeth and perform well.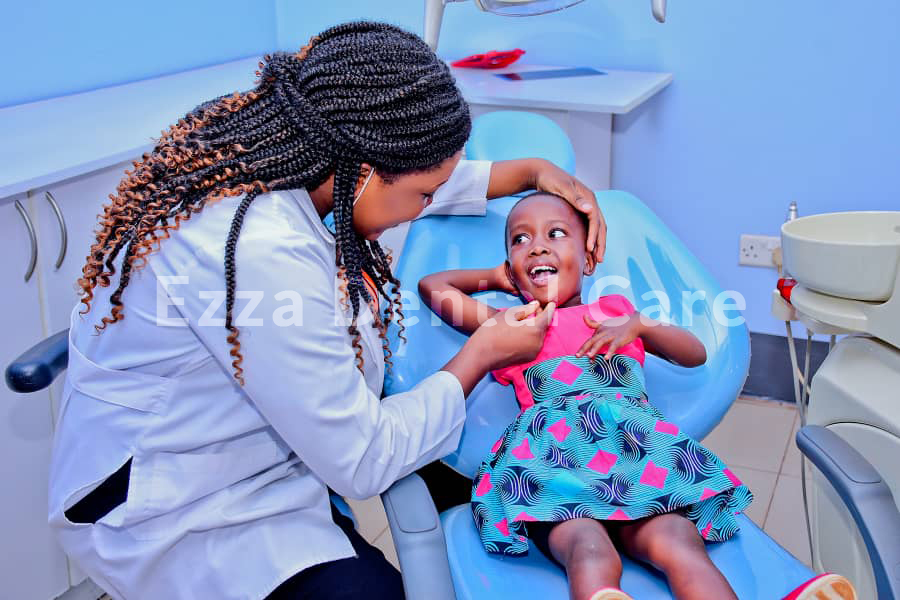 These are removable appliances used to replace missing teeth and restore one's smile. At Ezza Dental Care, we give you a denture that's indistinguishable from natural teeth, including the gums. People won't know it's a denture.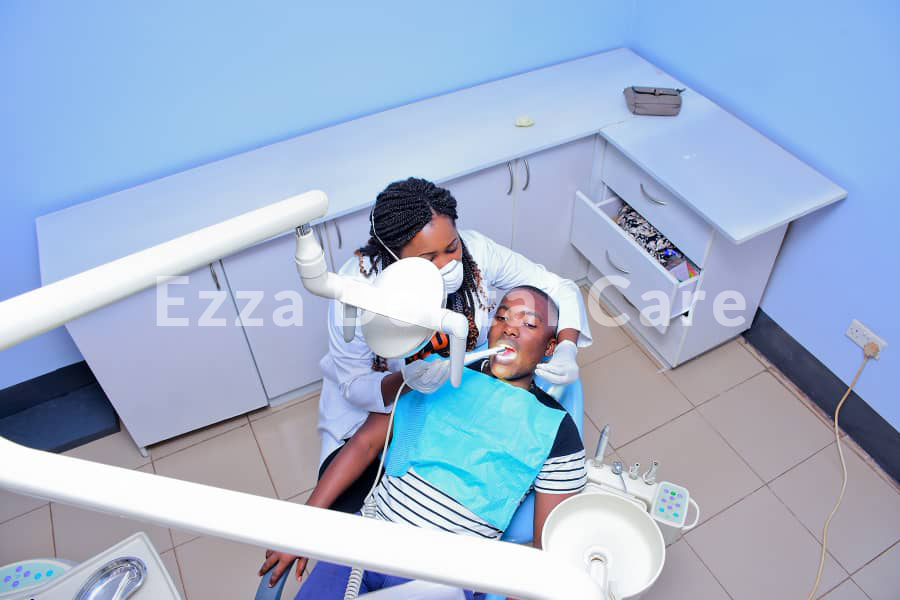 A dental bridge is a permanent dental restoration used to replace one or more missing teeth by joining artificial teeth definitively to adjacent teeth or dental implants. At Ezza Dental Care, we put exacting details into every restoration so you feel confident in your smile. Your bridge will also bring back the integrity of your bite, so you can eat with comfort.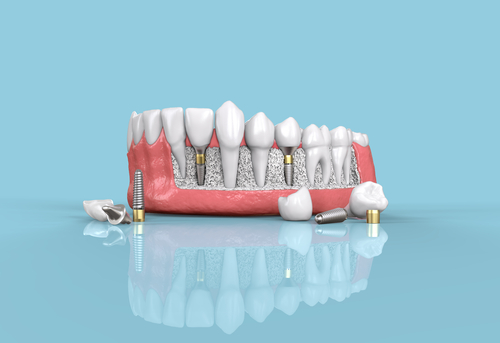 These are devices used to align and strengthen teeth to improve your bite and your dental health. Ezza Dental Care we provide you with braces that gently guide your teeth to their position ensuring you have a beautiful and confident smile.
Interested? CONTACT US AND SCHEDULE YOUR VISIT