Louis Mugenyi: My experience with Ezza Dental Care

When I was young, I was always forced to brush my teeth, and if there was no pushing force, I always forewent brushing. It was never a priority to me. However, as I grew up, I realized that my teeth were dirty and this really disturbed me a lot. Worst of all, they were not only dirty but also, the lower teeth had big gaps. This limited my smile and bothered me emotionally. I spent quite a long time looking for a perfect dental clinic to consult and then in the future work on my problem. This is when I discovered Ezza Dental Care. I think they were God sent because, I had never heard of them nor had a clue about them but guess how I found them?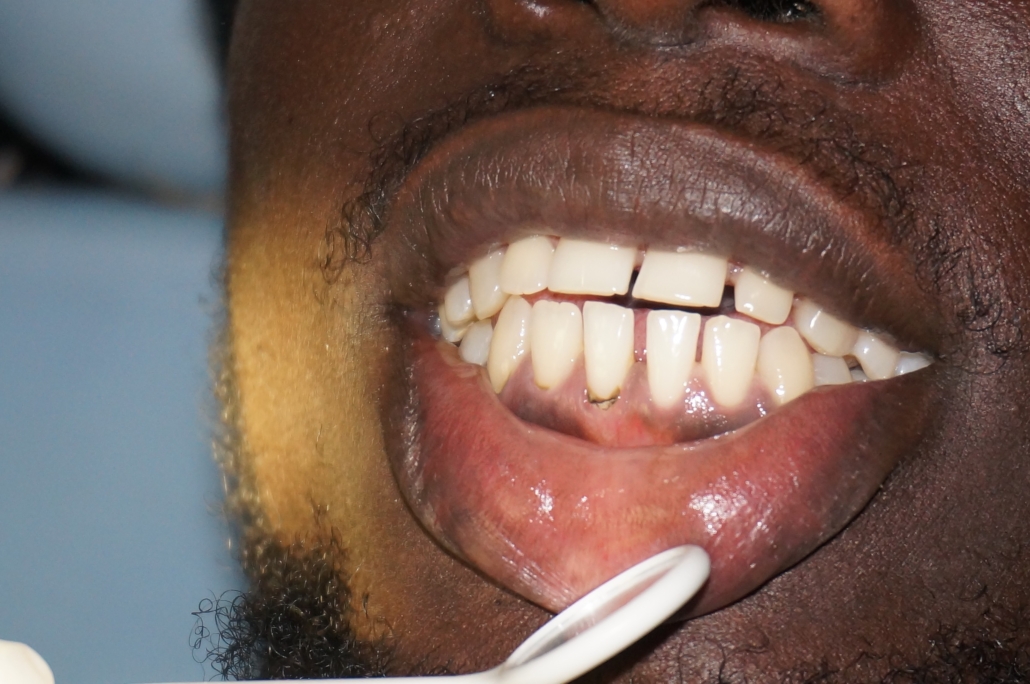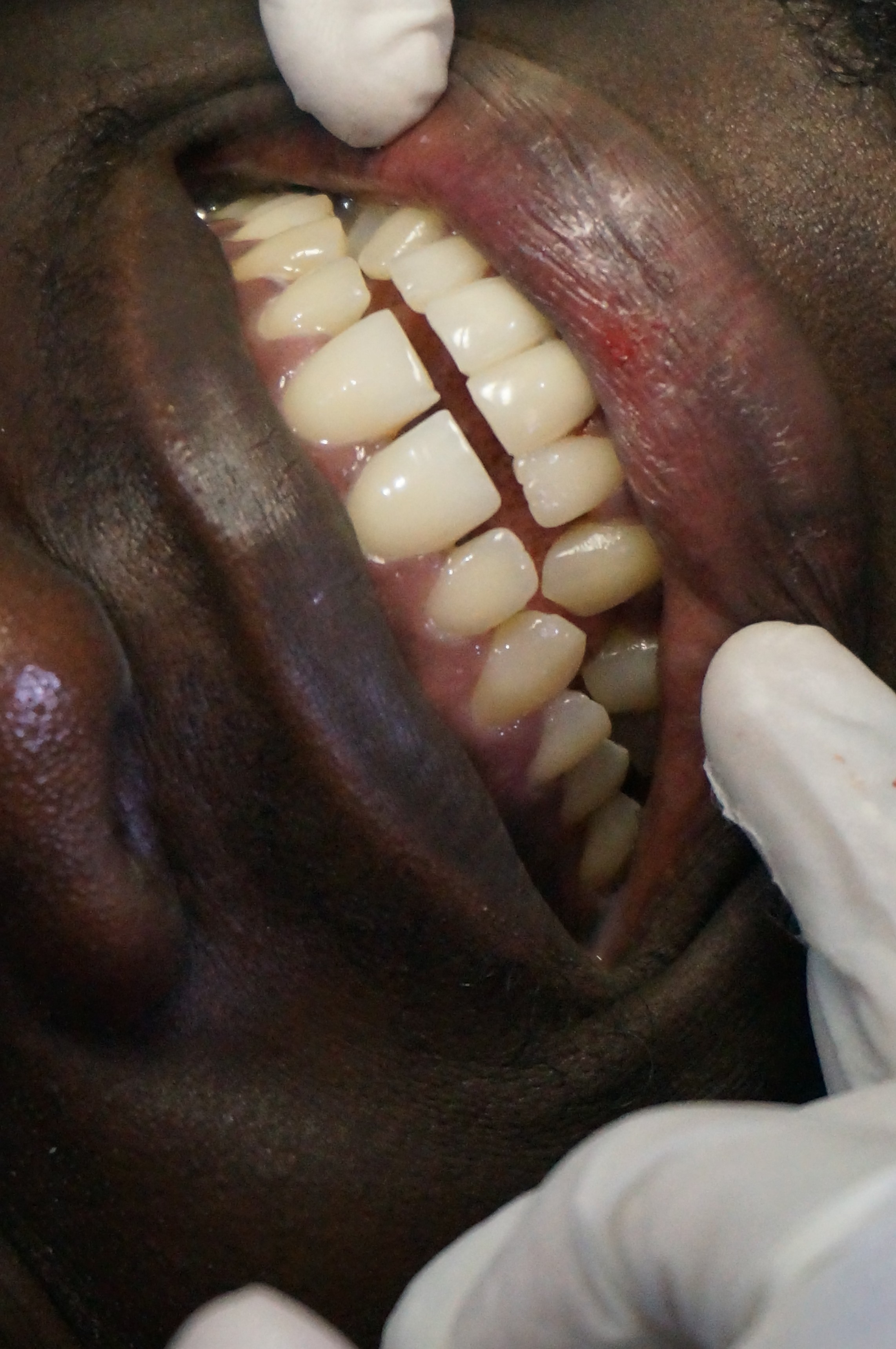 I won't let you over think; this is how it all happened so fast.
Around July 12th 2020, as I was searching for dental clinics in Uganda via Facebook, I came across several of them and among them was Ezza Dental Care. The first thing that caught my eye was their work, the kind of treatments they did and later posted them on their Facebook page. It looked amazing and attractive and I for sure felt I needed a service from them real soon. I got in touch with them via messenger, inquired and they replied to me in time. Ezza Dental Care asked me to share a picture of my smile and from there, they would tell me what problem I had and what I needed to do. I did that immediately and was given various options among which I chose crowns. However I didn't have money at the time for the crowns and so I requested them to give me some time as I looked for the money.
It was around that time that Ezza Dental Care put up a Top Fan of the Month challenge where the prize was Ugshs 550,000 worth of dental treatment. For me who wished to have a service from them real soon, I entered the challenge and waited for luck to knock me. Participating in the challenge was not hard as my only task was to like each and every post on their pages on Facebook, Instagram and Twitter, comment on each and every post on their pages, and share their posts with my friends. Sharing their posts was really easy because I found the content on their pages really educative and helping. I have done these from the time I came across their page to date despite having already got my treatment. I continue to share their posts because I would like to share with other people where the real dental solutions are.
Having done the liking, commenting and sharing challenge, on July 29th 2020 I was contacted by Ezza Dental Clinic and was surprised with the news that I had emerged the top fan of the Month (July). I almost collapsed for I could not believe I was to get free dental treatment worth 550k which was enough for the problem I had. I was given an appointment for Wednesday 5th August 2020 to go and do my treatment or to send a friend or relative to receive dental treatment in the offer I had won. Their Communications personnel Mr. Ian gave me a follow up call to make sure I didn't forget the appointment.
When the day finally came, I made my way to Sseruwale Shopping Center in Makindye along Namasole road where I found their clinic. Upon arrival I was warmly received by the dentist – Dr. Joan, Ian and Peace – the assistant to the dentist. Dr. Joan took me through some of the causes of dental problems, and their possible treatments. She then proceeded to examine my teeth and luckily she found me with no sick teeth though with gaps and dirt in my teeth. She went on to paralyze my mouth so as not to feel pain during the treatment. Measurements of my lower teeth were taken and sent to the lab for crown making. While the crowns were being made, Dr. Joan polished my teeth, removed and all the dirt and they became once again clean and shiny.
After the polishing, I waited for a few minutes for my crowns. To my delight the crowns had been perfectly measured and they matched my teeth 100%. They were professionally fixed and woow, upon looking at my smile in the mirror, I was totally a different person. I looked clean and felt like I had the best smile in the world.
I left Ezza Dental Care feeling like an 'expert touch' was not just a slogan, but rather what they actually do. THANK YOU EZZA FOR RESTORING MY BEAUTIFUL SMILE. And to everyone reading this; Do not take any dental problem lightly, visit Ezza Dental Care for a free consultation and checkup, and get treated. For a perfect smile means the world to everyone.
All Thanks to Ezza Dental care staff May God bless you all.
By Louis Mugenyi
https://ezzadentalcare.com/wp-content/uploads/2021/03/DSC07955-1-scaled.jpg
1701
2560
Ezza Dental Care
https://ezzadentalcare.com/wp-content/uploads/2023/02/ezza-dental-logo.png
Ezza Dental Care
2021-03-01 13:51:20
2022-01-12 09:26:26
Louis Mugenyi: My experience with Ezza Dental Care